Ben Binswanger, Director
Ben Binswanger is a member of the Free Speech For People Board of Directors. He has held senior leadership positions in the government, business, and nonprofit sectors. Mr. Binswanger began his career as a political consultant for numerous Democratic candidates, and worked for more than five years as Senator Edward Kennedy's senior political advisor in Washington.
After serving as the senior communications officer at Telespectrum Worldwide, a publicly traded direct marketing company, Mr. Binswanger joined America Online, Inc. (AOL) in 1999 as vice president for corporate communications. At AOL, he managed a variety of communications projects for Steve Case and other executives, launched the company's first employee intranet, and then managed AOL and Time Warner's employee giving and volunteer programs after the merger of the two companies.
In 2003, Mr. Binswanger became the Chief Operating Officer of the Case Foundation, a private family foundation focused on supporting social innovators and investing in the integration of civic engagement and social media.  He later joined the Skoll Foundation as Vice President for Program and Impact, managing a team dedicated to advancing the work of later stage social entrepreneurs from around the globe.
Mr. Binswanger has also served on the boards of Demos, the National Voting Rights Institute, Philanthropy for Active Civic Engagement and Network for Good. Back to top.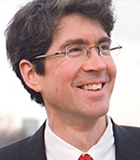 John Bonifaz, Co-Founder and President
John Bonifaz is the Co-Founder and President of Free Speech For People.  Mr. Bonifaz previously served as the Executive Director and then General Counsel of the National Voting Rights Institute, an organization he founded in 1994, and as the Legal Director of Voter Action, a national election integrity organization.  Mr. Bonifaz has been at the forefront of key voting rights battles in the country for more than two decades: pioneering a series of court challenges, applying political equality principles, that have helped to redefine the campaign finance question as a basic voting rights issue of our time; initiating and leading a legal strategy for revisiting Buckley v. Valeo in the courts; leading the fight in the federal courts in Ohio for a recount of the 2004 presidential vote in that state; and prevailing in federal court in Pennsylvania on the eve of the 2008 election to ensure that Pennsylvania voters would receive emergency paper ballots when they faced long lines caused by voting machine breakdowns.  In addition to his work in the field of voting rights and democracy advocacy, Mr. Bonifaz has also served as co-counsel in international human rights and environmental litigation, including litigation to hold the Chevron-Texaco oil company accountable for its widespread destruction of the Ecuadorian Amazon.  Mr. Bonifaz is a 1992 cum laude graduate of Harvard Law School and a 1999 recipient of a MacArthur Foundation Fellowship. Back to top.

Ben Clements, Chair of the Board; Chair of the Board's Legal Committee; and Senior Legal Advisor  
Ben Clements serves as the Chair of the Board of Directors of Free Speech For People; Chair of the Board's Legal Committee; and Free Speech For People's Senior Legal Advisor.  Mr. Clements is a former federal prosecutor and a former Chief Legal Counsel to Massachusetts Governor Deval Patrick.  He is a founding partner of the Boston law firm, Clements & Pineault, LLP, representing persons and entities in white collar criminal proceedings, state and federal enforcement proceedings, complex business litigation, and appeals, and providing advice in connection with political campaigns, government ethics, and related areas.  His clients have included business executives and professionals, senior government officials, Fortune 500 companies, small businesses, non-profit institutions, and state and federal governments.  Mr. Clements is a member of the board and a legal advisor to the anti-gun violence organization, Stop Handgun Violence, and a member of the advisory committee to the Boston Lawyers Chapter of the American Constitution Society.  He has also worked closely and collaborated with a variety of other legal and advocacy organizations, including Common Cause of Massachusetts and the American Civil Liberties Union of Massachusetts.  Mr. Clements previously served as the Chair of the Massachusetts Governor's Task Force on Public Integrity, a bi-partisan committee that led to landmark legislation overhauling the state ethics, lobbying, and campaign finance laws.  Mr. Clements graduated from Dartmouth College (cum laude) and Cornell Law School (summa cum laude). Back to top.
Marguerite Dorn, Treasurer
Marguerite Dorn serves as the Treasurer of Free Speech For People's Board of Directors. Ms. Dorn is a graduate of Boston College and Boston College Law School. She began her law career with the Boston firm Nutter, McClennen & Fish, and she remained in private practice for seven years.
The bulk of Ms. Dorn's career has been built in public international law. Ms. Dorn has taught at both Suffolk University Law School (where she founded the International Human Rights and Humanitarian Law Project) and at Loyola Law School in Los Angeles. She directed programs at the Robert F. Kennedy Center for Human Rights; led a fact-finding mission to South Africa; oversaw student-based research and writing for the International Criminal Tribunal for Rwanda; and acted as a trial monitor for the ground-breaking decision in Akeyesu (first international decision establishing rape as a war crime).
In 2010, Ms. Dorn founded a consulting and coaching firm that focuses on women's leadership and advancement. Marguerite's work addresses the barriers that impede women's progress, primarily in the workplace. Her firm offers training, presentation, coaching, consulting and scholarship, with emphasis on optimizing work-family blending, maximizing communication skills, and navigating unconscious bias. Marguerite also teaches law-based course at Wheelock College. Back to top.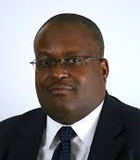 Greg Moore, Director
Greg Moore is a member of the Free Speech For People Board of Directors. Mr. Moore is one of the nation's leading voting rights leaders and advocates. Dating back to 1983, Mr. Moore has a long and distinguished history of political empowerment and issue advocacy, serving in a number of various leadership positions throughout his many years of grassroots organizing and program development at the local, state and national level.  This history includes serving as the Executive Director of the NAACP National Voter Fund; Senior Strategist for the Democracy Initiative; the Legislative Director (93-94) and Chief of Staff (98-01) to former Congressman John Conyers, Jr. (D-Mich.), the Ranking Member of the U.S. House Judiciary Committee and Dean of the Congressional Black Caucus; and the Executive Director of the Citizenship Education Fund, the civic educational arm of the National Rainbow Coalition. Mr. Moore is also the President and CEO of GTM Consulting Services, a Washington, DC and Cleveland, Ohio based political consulting firm that specializes in program development, public-policy analysis, issue advocacy and election services. Mr. Moore holds a Bachelor of Science Degree from Ohio University where he majored in Organizational Communications. He has lectured on several college campuses and in communities across the county over his long career in advocating for issues related to equal educational opportunity, civil rights, voting rights and democratic reform. Back to top.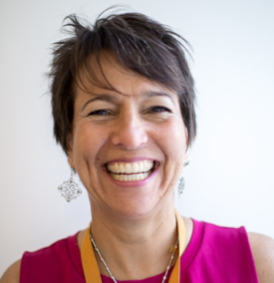 Joia Mukherjee, Director
Dr. Joia Mukherjee is a member of the Free Speech For People Board of Directors. Dr. Mukherjee is a physician, clinical researcher, and educator trained in Infectious Disease, Internal Medicine, Pediatrics, and public health at the Massachusetts General Hospital and the Harvard School of Public Health. She is an Associate Professor of Medicine at the Brigham and Women's Hospital in the Division of Global Health Equity and in the Department of Global Health and Social Medicine at Harvard Medical School. She founded and directs the Masters in Medical Science in Global Health Delivery at Harvard Medical School. Dr. Mukherjee mentors residents in the Global Health Equity program at the Brigham and Women's Hospital and fellows from Children's Hospital and other Harvard teaching hospitals.  She teaches infectious disease, global health delivery, and human rights to health professionals and students from around the world. She is the author of Introduction to Global Health Delivery: Practice, Equity, Human Rights, a textbook published in 2017 by Oxford University Press. Dr. Mukherjee's academic scholarship focuses on the treatment of HIV, TB, mental health and the strengthing of health systems in impoverished settings.  She is also a sought after teacher in human rights.
Since 2000, Dr. Mukherjee has served as the Chief Medical Officer of Partners In Health, an international medical charity with programs in the United States, Haiti, Rwanda, Lesotho, Malawi, Sierra Leone, Liberia, Peru, Mexico, Russia, Kazakhstan and the Navajo nation.  As Chief Medical Officer of PIH, Joia coordinates and supports PIH's efforts to provide high quality, comprehensive health care to the poorest and most vulnerable. She advises various grassroots organizations throughout the world and has consulted for the World Health Organization and other international agencies on health systems strengthening, human resources for health, the treatment of HIV, and the treatment of drug resistant tuberculosis in impoverished settings. She has won numerous awards for her teaching and health delivery work, and holds four honorary degrees. Dr. Mukherjee is an activist, singer, and mother who believes the world can and must change. Back to top.
Stephanie Sanchez, Director
Stephanie Sanchez is a member of the Free Speech For People Board of Directors. Ms. Sanchez is a dedicated public servant with extensive experience in government.  Most recently, Ms. Sanchez worked with Stand For Children in Massachusetts as the Campaign Manager to launch a high-quality Pre-K campaign and as the Boston Director organizing parents to become better advocates for their children in the Boston public school system.  Prior to that, in 2013-14, she served as the Campaign Manager for the Massachusetts Nurses Association's Patient Safety Act and Hospital Financial Transparency ballot initiatives. In 2012, Ms. Sanchez helped elect Elizabeth Warren to the US Senate while also serving as a strategic advisor for Marjorie Decker's successful election as a Massachusetts State Representative.  After graduating in 2005 from Harvard University's Kennedy School of Government, Stephanie managed Marjorie's re-elections in 2005, 2007 and 2009 to the Cambridge City Council.
Before graduating from the Kennedy School of Government, Stephanie served as the Executive Director of the College Democrats of America at the Democratic National Committee.  In that capacity, she also served as the advisor to the DNC Chairman on Youth Outreach.  In 2000 and 2002, Ms. Sanchez was the Democratic nominee for the US House of Representatives from Connecticut's Fourth Congressional District.
She grew up in Greenwich, Connecticut, and served as president of the Connecticut Young Democrats.  Prior to running for Congress, Stephanie served as a Selectwoman in  Greenwich from 1997 to 1999. Ms. Sanchez attended Phillips Academy Andover and following a year abroad at Cambridge University in England, graduated from Brown University. Back to top.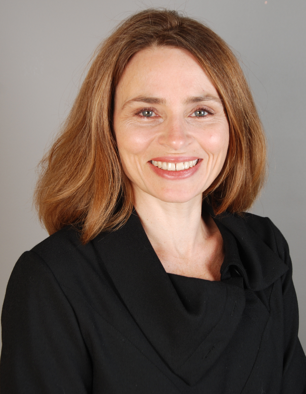 Deborah Hayes Stone, Director
Deborah Hayes Stone is a member of the Free Speech For People Board of Directors.  Ms. Hayes Stone is a clinical psychologist who received her BA from Brown University in Comparative Literature, and PsyD in Child-Clinical Psychology from Yeshiva University.  She has a private practice in the Boston metro-west area in which she sees adults and teens.
In addition to serving on Free Speech For People's Board of Directors, Ms. Hayes Stone also serves on the Board of Trustees of Partners In Health, an international non-profit organization working in settings of poverty around the world to build health systems and provide a preferential option for the poor in health care.  As a Trustee of Partners In Health, Ms. Hayes Stone is engaged with the organization's mental health work in Haiti, Rwanda, and across its other sites.  Further, Ms. Hayes Stone serves on the Board of Poetry in America, a new public television series and multi-platform digital initiative that brings poetry into classrooms and living rooms around the world. Back to top.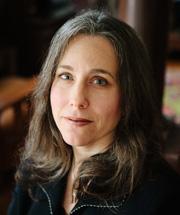 Jennifer Taub, Director
Jennifer Taub is a member of the Free Speech For People Board of Directors. Jennifer Taub is a Professor of Law at Vermont Law School, where she teaches courses in Contracts, Corporations, Securities Regulation, and White Collar Crime. Formerly an associate general counsel at Fidelity Investments, she is a graduate of Yale College and Harvard Law School. Her research focuses on corporate governance and financial market regulation. Professor Taub is the author of the book Other People's Houses (Yale Press 2014) which suggests that the 2008 crisis was a repeat performance of the S&L debacle of the 1980s. In 2016, she testified before the Senate Committee on Banking, Housing and Urban Affairs concerning bank capital and liquidity requirements and before a subcommittee of the House Committee on Financial Services concerning capital formation, transparency, and regulatory accountability.  She is also the co-author of Corporate and White Collar Crime, Cases and Materials, 6th ed. (Wolters Kluwer 2017). In addition to scholarly publications in journals and peer-reviewed books, her writing has been featured on a variety of blogs including the New York Times' Dealbook and the Baseline Scenario. She has served as a legal analyst on CNN and has been interviewed for print, radio and video media including by the New York Times, Washington Post, Wall Street Journal, Guardian, Bloomberg, NBC, ABC, CBSMoneyWatch, MarketPlace Radio, WNYC, New England Public Radio, and Vermont Public Radio. Back to top.