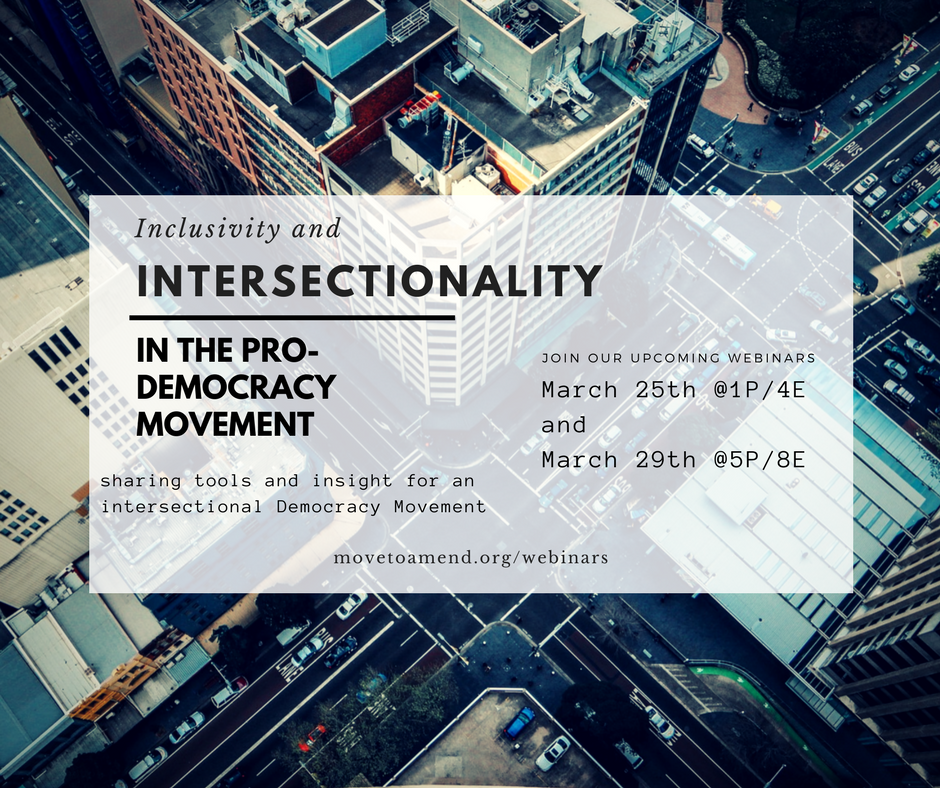 Come join our free national video call to discuss the importance of using an intersectional lens within the Pro-Democracy and Amendment Movements.  
The goal of these webinars is to give activists who are involved in passing the 28th amendment, or who are involved more broadly in democracy reform, tools to make our movement more intersectional and inclusive by focusing on connecting with, learning from, supporting and building with communities marginalized by systems of oppression. These are some general tips, not at all inclusive of all the tools that exist for this purpose. The individuals on this call all have insight to intersectional and anti-oppression based organizing and have created content to approach issues with this lens.  
This call will be in collaboration with, and we will hear from, Free Speech For People, Move To Amend, United for a Fair Economy, Mass Trans Political Coalition (MTPC), Charles Hamilton Houston Institute for Race & Justice, and more. 
We can't wait to share this space with you!
We'll hold two webinars with the same agenda for each, to make the discussions more accessible to all.