Free Speech For People is pleased to welcome Scott Greytak as Counsel.  Scott will work closely with our Legal Director Ron Fein as we expand our Legal Advocacy Program to advance further a new jurisprudence on money in politics and American self-government. Scott will also work closely with our friends at Represent.Us, providing new legal expert support for their anti-corruption initiatives across the country.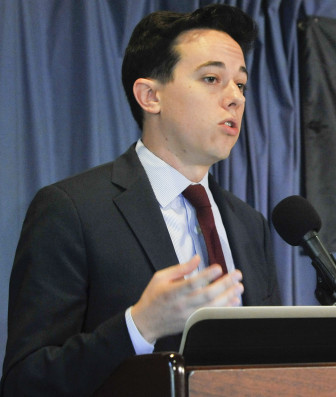 Scott Greytak brings to Free Speech For People a demonstrated commitment throughout his legal career to equity and opportunity for all, with a background in advocacy, policy development, litigation, state- and local-level campaigns, and academic scholarship.  He joins us from Justice at Stake where he has served as the Senior Policy Counsel, designing and managing advocacy campaigns to protect courts from special-interest influence and politicization.
Prior to his time at Justice at Stake, Scott worked in private practice at the intersection of civil rights and education law, and worked to defend indigent clients and promote criminal justice reforms at the Office of the Ohio Public Defender. His work has been featured in the New York Times, The Atlantic, USA Today, and on National Public Radio, among other outlets, and has been published in American and international law journals. He sits on the board of the American Civil Liberties Union of the Nation's Capital and on the board of the American Constitution Society D.C. Lawyer Chapter.  Scott is a two-time graduate of Ohio State University, where he received a B.A. in Political Science and a J.D. from the Ohio State University Moritz College of Law.
We are thrilled to have Scott on board!