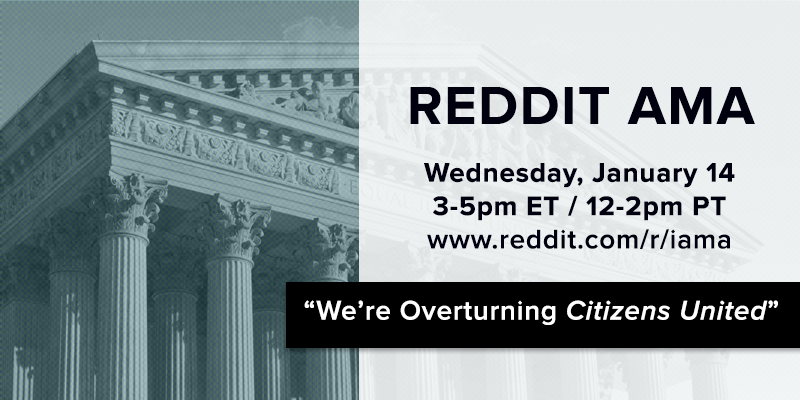 Tomorrow, join Free Speech For People President John Bonifaz for a special Reddit I-AMA conversation on how we are building the movement to overturn Citizens United—and how you can be a part of it.
John will be online to answer questions and speak about our amendment and legal advocacy work. 
Partners on the panel include, Lisa Graves from the Center for Media and Democracy, Daniel Lee from Move to Amend and Aquene Freechild from Public Citizen. Zephyr Teachout will join our conversation for the first hour.
We're working to overturn Citizens United. Ask away!