Back in July 2016, we filed an administrative complaint with the Federal Election Commission against ten super PACs, including the Democratic and Republican super PACs for Senate and House candidates. This was the first step in a legal strategy to challenge a decision by the U.S. Court of Appeals for the D.C. Circuit known as SpeechNow.org v. FEC—the lower court decision that extended Citizens United beyond the realm of corporate spending and created super PACs. We're now ready to move to the next stage of the litigation, because the FEC has now issued the administrative decision that gives us the vehicle for a court challenge.
As background: the SpeechNow case, not Citizens United, is what created super PACs. It was argued in late January 2010, just six days after Citizens United, and decided two months later without any further briefing on the impact of that Supreme Court case. SpeechNow held that any limits on contributions to "independent expenditure political committees" (super PACs) violate the First Amendment freedom of speech of wealthy contributors. The Attorney General at the time, Eric Holder, decided not to appeal to the Supreme Court, partly on the belief that "the court of appeals' decision will affect only a small subset of federally regulated contributions." But while other courts of appeals have followed the D.C. Circuit's lead, its reasoning is severely flawed, and it is vulnerable to being overturned by the Supreme Court. As explained in more depth here, there are good reasons to believe that Chief Justice Roberts, or perhaps Justice Kennedy, would be open to an opportunity to end super PACs by overturning a lower court decision, even if they are not willing to go back on Citizens United itself. But to do that, they need a case.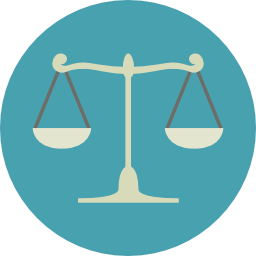 That is the goal of this litigation, which is part of a multi-prong strategy to create different cases ("vehicles") for Supreme Court review. In July 2016, on behalf of a bipartisan coalition of Members of Congress and 2016 House candidates and with the benefit of a legal "dream team" including Professor Laurence Tribe (Harvard Law School), Professor Albert Alschuler (Univ. of Chicago Law School, emeritus), Ambassador (ret.) Norman Eisen (former chief ethics counsel to President Barack Obama), and Professor Richard Painter (Univ. of Minnesota Law School, and former chief ethics counsel to President George W. Bush), we filed an administrative complaint with the FEC, asking it to enforce the still-on-the-books contribution limits against super PACs—the very limits that had been struck down in SpeechNow.
Our expectations for FEC action were low. The FEC is known for dysfunction and deadlock even in easy cases, and this case seeks to overturn an opinion of the U.S. Court of Appeals to which the FEC had already acquiesced. But of course, our goal was not to prevail at the FEC (though that would have been an added bonus). Rather, our goal is to get the constitutional question before the Supreme Court—and to do that, for this route of challenge, we first needed the FEC to issue a decision (any decision).
The FEC dragged its feet, so in November (with the assistance of experienced outside political law and litigation counsel) we sued them for delay in federal court—all so we could get an appealable decision to use as the vehicle to raise the fundamental constitutional question.
We have that appealable decision now. (Unsurprisingly, the FEC decided to stick with SpeechNow.) And this case will now present to the courts, include the Supreme Court, the opportunity to revisit the appellate court ruling which created super PACs.