"One person, one vote." That's a principle most Americans can get behind."
Read in this new op-ed from Legal Director Ron Fein and the Honorable James Nelson (a retired Justice of the Montana Supreme Court) on why this basic notion is being threatened by the new Lair v. Motl case in Montana where big money donors are challenging Montana's contribution limits as "too low." Click here to read the full op-ed.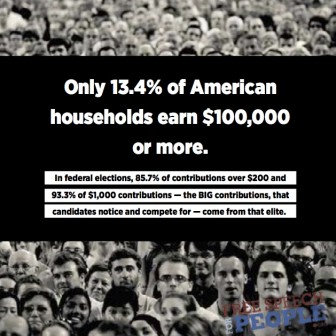 In Lair v. Motl, plaintiffs allege that Montana's campaign contribution limits are unconstitutionally low and violate the First Amendment. The case comes on the heels of the Supreme Court's recent decision inMcCutcheon v. FEC, which struck down longstanding limits on the total amount of money wealthy individuals could contribute to federal candidates in an election cycle. As with the Citizens United ruling which now allows unlimited corporate dollars into our elections, the high court's McCutcheon decision is unleashing further money into the political process from wealthy interests.
Earlier in July Free Speech For People submitted a "friend of the court" brief to the US Court of Appeals for the Ninth Circuit, arguing that Montana's campaign contribution limits should be upheld to protect the constitutional promise of political equality for all. The amicus brief can be read here:freespeechforpeople.org/lair.